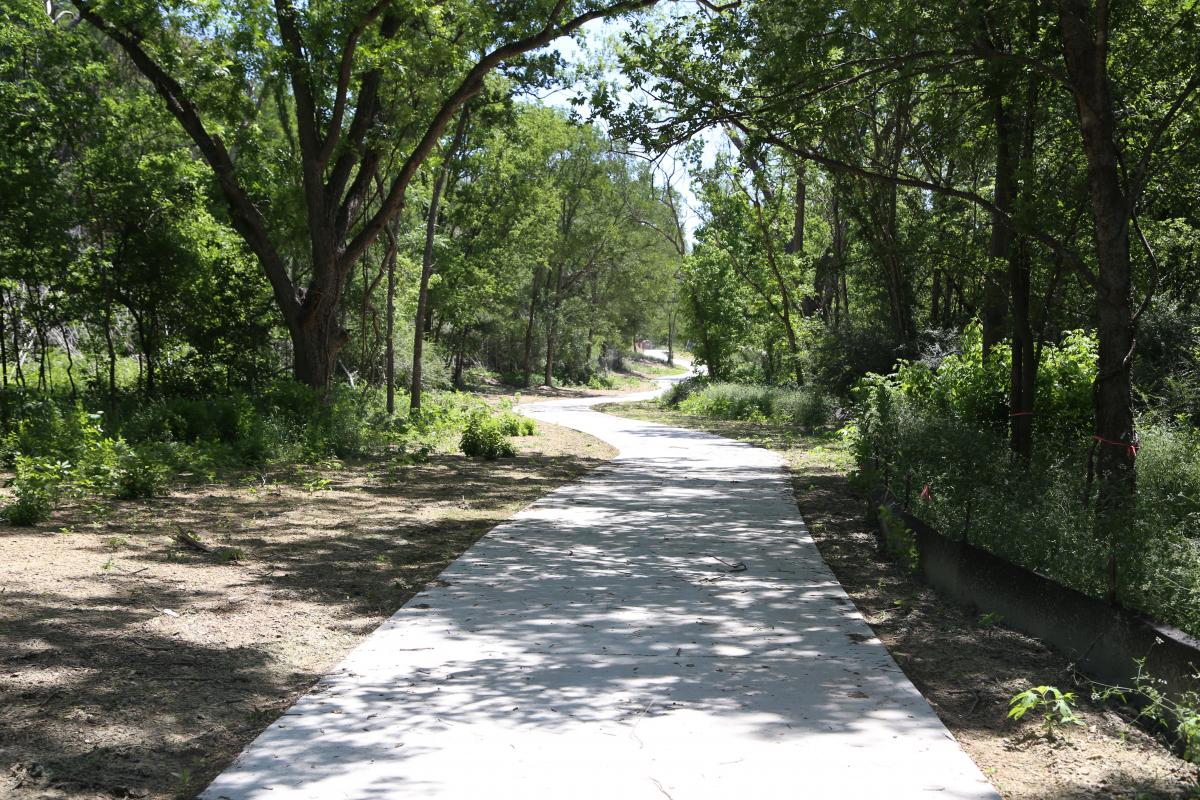 May be old news for many of us but this is a very high quality Urban Trail and bicycle facility in COA.
Southern Walnut Creek Trail Sytem. Can connect to to the Mopac Trail currently being built by the Regional Turnpike Authority.or head through Manor pointing to Houston on Old State Route 20. Eventually it will also connect to the Northern Walnut Creek Trail System, shown here : https://austintexas.gov/sites/default/f … L_PH2_.pdf
Photo gallery, here : https://www.flickr.com//photos/69651241 … 09470/show
Encompassing more than 7.3 miles of multi-use trail running by trees, flatland, soft hills and water, Southern Walnut Creek Trail consists of 10-foot wide concrete paths designed to accommodate a variety of users.  This beautiful nature-filled trail extends from Govalle Park to the Walnut Creek Sports Park at Johnny Morris Road and Daffan Lane and includes 5 bridges, culverts, signs and benches offering a breath-taking view at every turn.
The Southern Walnut Creek Trail is a portion of the planned Walnut Creek regional trail system that the Austin Parks and Recreation Department began working towards two decades ago.  The trail provides connections to multiple neighborhoods including, Govalle Park, The YMCA at Hwyt 183, Davis White Park, Walnut Creek Greenbelt, The Austin Tennis Center at the Walnut Creek Sports Park and phase I of the Austin to Manor trail system.
The future of Walnut Creek regional trail will be a major east Austin connection to other planned regional trail systems including the Colorado River and Onion Creek Trails and will connect in the future to the Northern Walnut Creek Trail that will begin at Balcones Park and connect to the Walnut Creek Metropolitan Park...
Map, here:
http://www.austintexas.gov/sites/defaul … essed_.pdf
COA page, here:
https://austintexas.gov/department/sout … reek-trail
https://austintexas.gov/page/walnut-creek-trail-system
Another photo, here:
https://www.flickr.com//photos/69651241 … 9470/show/
Last edited by AusTexMurf (2016-10-25 04:12:24)